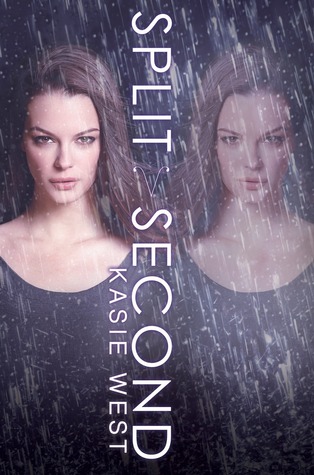 The cover contains the image of the character Laila
First Published:
February 11th 2014
"e-book"
Synopsis (from goodreads)
Life can change in a split second.
Addie hardly recognizes her life since her parents divorced. Her boyfriend used her. Her best friend betrayed her. She can't believe this is the future she chose. On top of that, her ability is acting up. She's always been able to Search the future when presented with a choice. Now she can manipulate and slow down time, too... but not without a price.
When Addie's dad invites her to spend her winter break with him, she jumps at the chance to escape into the Norm world of Dallas, Texas. There she meets the handsome and achingly familiar Trevor. He's a virtual stranger to her, so why does her heart do a funny flip every time she sees him? But after witnessing secrets that were supposed to stay hidden, Trevor quickly seems more suspicious of Addie than interested in her. And she has an inexplicable desire to change that.
Meanwhile, her best friend, Laila, has a secret of her own: she can restore Addie's memories... once she learns how. But there are powerful people who don't want to see this happen. Desperate, Laila tries to manipulate Connor, a brooding bad boy from school—but he seems to be the only boy in the Compound immune to her charms. And the only one who can help her.
Review:
This book was amazing! Read it in 5 hours, didn't eat or sleep because this book had me hooked on every word.
This book is the sequel to Kasie Wests 'Pivot Point'. It had destroyed, demolished all my expectations and had me on edge the whole way through. It was deadly romantic, with a new love interesr exposing itself to badass character, Laila. This book was definitely an improvement from the first, with the characters being more developed with more world-building happening. The romance in this book had me squealing and smiling like crazy, with me adding two more people onto my book boyfriends list. (Connor and Trevor!)
Laila, who has never really felt true happiness becomes overwhelmed by it by strong and witty Connor. I was rooting for these two the whole way through the book, wanting these two broken characters to fix each other. Their thoughts, actions and feelings about each other made the book so fascinating and was one of the many reasons why I was so addicted to the book. The chemistry between the two was beautiful, with them slowly falling for each other. I loved how Connor knew the real Laila and how Laila knew the real Connor. Their relationship will forever be one of my favourite ships.
The other reason was because of Trevor and Addie. Their love was so pure and cute and from the very beginning you could already picture these two growing old together. The trails they had to face together were heart breaking and at times hilarious, with Trevor not yet knowing the real Addie.
But man, within this book, we saw the badass version of Trevor, with him telling Duke
"What about you? How does it feel to know that even though you have an advanced mind, the girl you love wants me?"
after Duke tries to offend him about being 'Norm'. This was the moment that I was cheering, smiling like crazy, because he was no longer nice guy to Duke, he was the witty guy, ready to pounce on any further comments that Duke wanted to make about him or toward Laila.
But then by the end of the book, I had a hint of pity toward Duke. He truly did love Addie, even after his stupid mistakes in the first and second book, he still cared for her, doing anything for her.
I also love the introduction of Eli, Laila's little brother. I mean he's mentioned in the first book, but in the second, we really get to know his bond with his sister. The love that Laila has for her little brother is never ending, doing anything and everything in her power to keep him safe and healthy. Eli is also just a cutie, with him being younger than everyone in the group of friends, he's really unaware when not to say things and when to say things, bringing the humour
in the book to the next level.
This book honestly had me from the very beginning, breaking my heart into a million pieces then slowly putting it back together. I loved this book, with it's outrageous and crazy plot twists and unexpected secrets. The thrilling drama and action in this book was 100 times better than in the first book. The ending as well hit me in the feels, with the love being exchanged between the characters falling out from my e-reader and onto me. This book made me tear up and laugh out loud and made me wish this fictional world wasn't fictional at all. I definitely recommend this book guys, it was so beautifully written, with the author, Kasie West, making this book one of my favourite reads this year and my first 5 star read.